Mobile App Marketing Services Udaipur
Whether you're trying to find a dedicated agency to run all of your app marketing for you, are looking to maximize your next app launch, receive results-based consulting to maximize your returns, Udaipur Seo Services has got you covered.
---
Enquire Now  
Top-Rated Mobile App Marketing Company in Udaipur
---
With over 1 million apps in the App Store, it's easy for an App to go unnoticed. Though some Apps become overnight success stories, the truth is every App needs a strong marketing strategy to succeed. With Udaipur Seo Services' strong experience in iPhone and Android Apps, we can help your app to get more downloads, increase engagement, and generate more revenue.
Udaipur Seo Services is one of the most customer-focused companies you can come across. We have a superb talented team of experienced digital marketers, also as ASO and SEO experts who know the tricks of the trade and have in-depth knowledge of different media and business verticals. This unique combo of expertise and experience is what makes Udaipur Seo Services the most trusted partner for our clients. We strive to not just fulfill our customers' expectations but to exceed them, every single time. Our results are reliable, timely, budget-friendly, and can get you the utmost ROI possible.
Udaipur Seo Services is a full-service company providing 360° mobile app marketing services. Having our own mobile app development division allows us to urge a better perspective of your expectations. We use a blend of experience, insight and cutting-edge analytics tools for marketing.
---
Enquiry Now  
Are You Ready To Boost Your Business Up to 500%
We are fully committed and focused on the development of your business, So you have more sales & stay on top!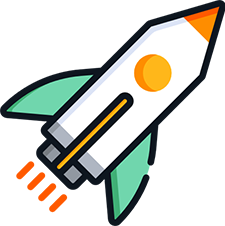 Increasing Download Numbers With A Strong App Marketing Plan
Mobile App Consultation
With the best mobile app marketing Udaipur, get the most experienced and though-of mobile app consultation from our app store optimization experts.
Social media
We take mobile app marketing to social media. Facebook and Twitter have dedicated tools for marketers and developers to promote their apps. We use them to maximum effect.
Mobile Ads
We create mobile ads with a search engines like Google that helps to gain more audience and increase the sale.
Analytics
Our strategy includes tracking of the user during the whole app life cycle. The analysis empowers us with useful data associated with the users, that can be used to optimize the application for long-term user retention.
Avail Free Mobile App Marketing Quotes Now
Your digital consultant will also be able to kickstart campaigns and maximise your marketing budget.